© Five Crows, Natick Center / September 2012

Robin
​Henschel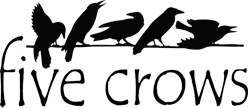 Robin Henschel joined the Clay Art Center (CAC) in Port Chester, NY in 2007 as a CAC Artist after moving to the New York area from Brookline, MA. A year later she became a member of the Clay Art Center Board of Directors.


After receiving her BFA from Massachusetts College of Art and Design, she and five other artists founded the Feet of Clay Studio in Brookline Village, MA, which continues to flourish as a center for clay artists and students many years later. Her continuing education in clay included courses and workshops at the Harvard University Pottery and the Clay Art Center. She teaches child and adult classes through the CAC. Her work is shown at the CAC shop, The Mamaroneck Artists Guild and the Five Crows Gallery.

Artists Statement:

My clay odyssey commenced with an imaginary animal assignment in the seventh grade where I realized I could give form to my fantastical imaginings. Mythical beasts as well as their more prosaic fellows (warthogs, rabbits, musk oxen, etc.) continue to take shape in my studio henceforth. I am continually inspired by ancient myths and medieval manuscripts with their expansive ideas of reality and by a reciprocal idea of anthropomorphism. We are animals and animals are us. Functionality is also a goal of my work as I feel that physical interaction with the piece adds to a continuing appreciation.