© Five Crows, Natick Center / September 2012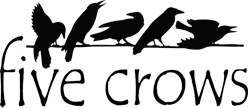 PJ Karr, Ph.D.—Writer-Consultant, Reiki-Shamballa Master, Retired Professor
Natick, MA

My love of writing burst forth in early childhood with a family tradition of writing prose or stories for celebrations. Free spirit and spontaneous path findings were encouraged. By early twenties, my professorship at Texas Woman's University and stints at Ohio State, Tufts, and Northeastern inspired my "road less traveled" teaching-writing style.


As a Reiki-Shamballa master, inspirations often evolve from my heart. Open mics at Natick's Gallery 55 poetry nights and comedy venues have opened unexpected doors for my mystical, playful journey.