© Five Crows, Natick Center / September 2012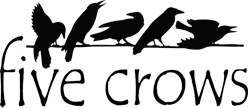 Natalia Sedo, is an RN and nurse practitioner who originally learned stress reduction as a way to treat her stress related headaches. Based on her success, for 20 years, Natalia continued to expand her knowledge and incorporate stress reduction into her patient care and her life and health coaching practice.

During that time, Natalia discovered natural relaxation techniques children use to calm themselves. A period of high stress inspired her to write the book. She wanted to help individuals to easily learn and integrate these natural stress relievers into their lives to decrease overwhelm and prevent or improve stress related illnesses. Natalia Sedo succeeded in creating a wonderfully readable and helpful book.