© Five Crows, Natick Center / September 2012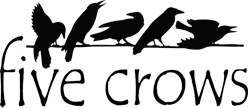 "Our bees are kept using natural beekeeping processes, never using pesticides and always approaching the bees with the utmost love and respect," Mary says.

She has won numerous awards for her work at the Topsfield Fair. The Mansur Family is also long standing members of the Essex County Beekeepers Association.