© Five Crows, Natick Center / September 2012

Maria
Solomao- Schmidt​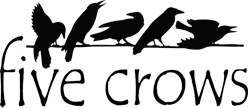 Maria Salomao-Schmidt, mother of five and founder of Brick House Realty, has lived a rich and full life as a mom entrepreneur. It was one particular incident in her life, when her precious 13-month-old daughter Sophia "Butterfly" died in her arms, that Maria set a new direction for her life. It was her heartfelt search for meaning from Sophia's life and death, while still working, that birthed the concept of ButterflyMoms. Maria's work celebrates the spirituality of motherhood by helping women feed their authentic selves, their souls.

Before starting her entrepreneurial ventures, Maria worked in corporate America with Jack Canfield, MathWorks, Jane Goodall, Citizen Schools, Yahoo!, Mikhail Gorbachev, Reebok, Glie, Procter & Gamble, Webgrrls, Delta, CBS, Girl Scouts, Sun Microsystems, Internet World and Xerox.

Maria's ability to captivate and energize and audience has won her rave reviews. She is increasingly sought after as an expert resource on the subjects of business, entrepreneurship and motherhood. Maria has appeared in Entrepreneur, Marie Claire and The Boston Globe and on National Public Radio.

She has a master's in business from Simmons College and a bachelor's in communications from Boston College. She is currently enrolled in the Rhys Thomas Institute for Energy Medicine.
.