© Five Crows, Natick Center / September 2012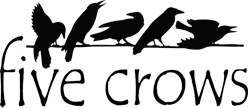 I am inspired by the shapes and colors I see in the natural world. I love turning found objects into something beautiful and artistic. I work with wood, metal, fabric, paint or anything I can get my hands on. I recycle and re-purpose.

​​I see art, or the potential for it, wherever I go.
​​It's a way of looking at the world rather than just something I do.