© Five Crows, Natick Center / September 2012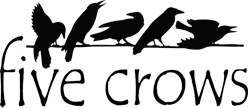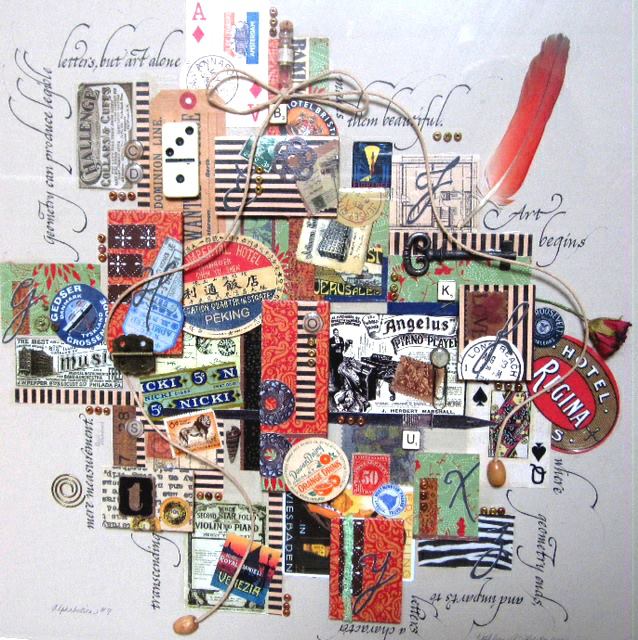 Kathie holds a degree in graphic design from Massachusetts College of Art and worked for many years in the design, illustration, and technical drawing fields in the Boston area. She created brochures, logos, presentations, and signs; won awards; and enjoyed both the process and the results, even the transition from hand-generated graphics to computer-generated design. In addition, she continually picked up calligraphy consignments and free-lance projects for local individuals and businesses.

About 10 years ago, Kathie left the design field and began to concentrate on combining calligraphy and design into her own unique mixed media artwork. The combination of words and images was a natural fit. The inspiration for each piece comes from one or two items – a meaningful phrase or poem, an unusual found object, or colorful papers – and the artwork takes on a theme of its own as it comes together.

​​​​​​​​​​​​​​​​This combination of words, paper, and found objects also lends itself very well to personalized pieces. By collecting souvenirs, such as tickets, brochures, pictures, coins, and small trinkets, you can let Kathie memorialize a great vacation in a one-of-a-kind personalized work of art. She can also create a very special wedding, baby, or special occasion present, personalized for your gift recipient with their favorite colors, words, and objects. The size and content of the art depend on what items you want to include. You can provide the items or she can draw on her large inventory of paper and ephemera and select things that fit you or your gift recipient. A choice of poem or quote can also be yours or suggestions can be provided.

Kathie's work has been featured in Somerset Studio magazine and can be found in the art collections of many area residents.