© Five Crows, Natick Center / September 2012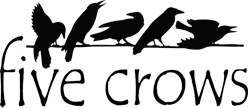 Drawn to objects that have a certain patina, texture or vintage, Cathleen Bradley's assemblages are
constructed using 100-year-old timber, acrylic paint, aged papers, textiles and whatever triggers a gut reaction.

"I love to create something from nothing. I love the challenge; the physicality of scraping, sanding, cutting, deconstructing, wiring, painting, sewing and rearranging. I get to create a new story --- wedding physical symbolism with tactile poetry. It is like creative writing without words".

Her mixed media 2D and 3D works have sold throughout the area and have a place in private collections and public institutions. Her work has been represented at Powers Gallery in Acton and accepted in juried shows including Danforth Art in Framingham, MA.